Eltex Chicken Feed Trough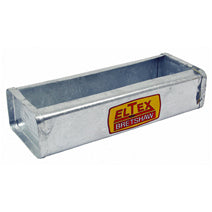 Product Code: 07255
$26.00
Out of stock
This sturdy trough feeder will give your hens easy access to their feed. Made from galvanised steel, it's robust enough to stop them knocking it over and will hold over 2kg of feed. 30cm in length.
PLEASE NOTE: Please be aware not to use Apple Cider Vinegar with any galvanised drinkers as it can cause Zinc poisoning which can be life threatening for your hens.
Click here to see more Feeders products.