Chicken Vet Dri Bed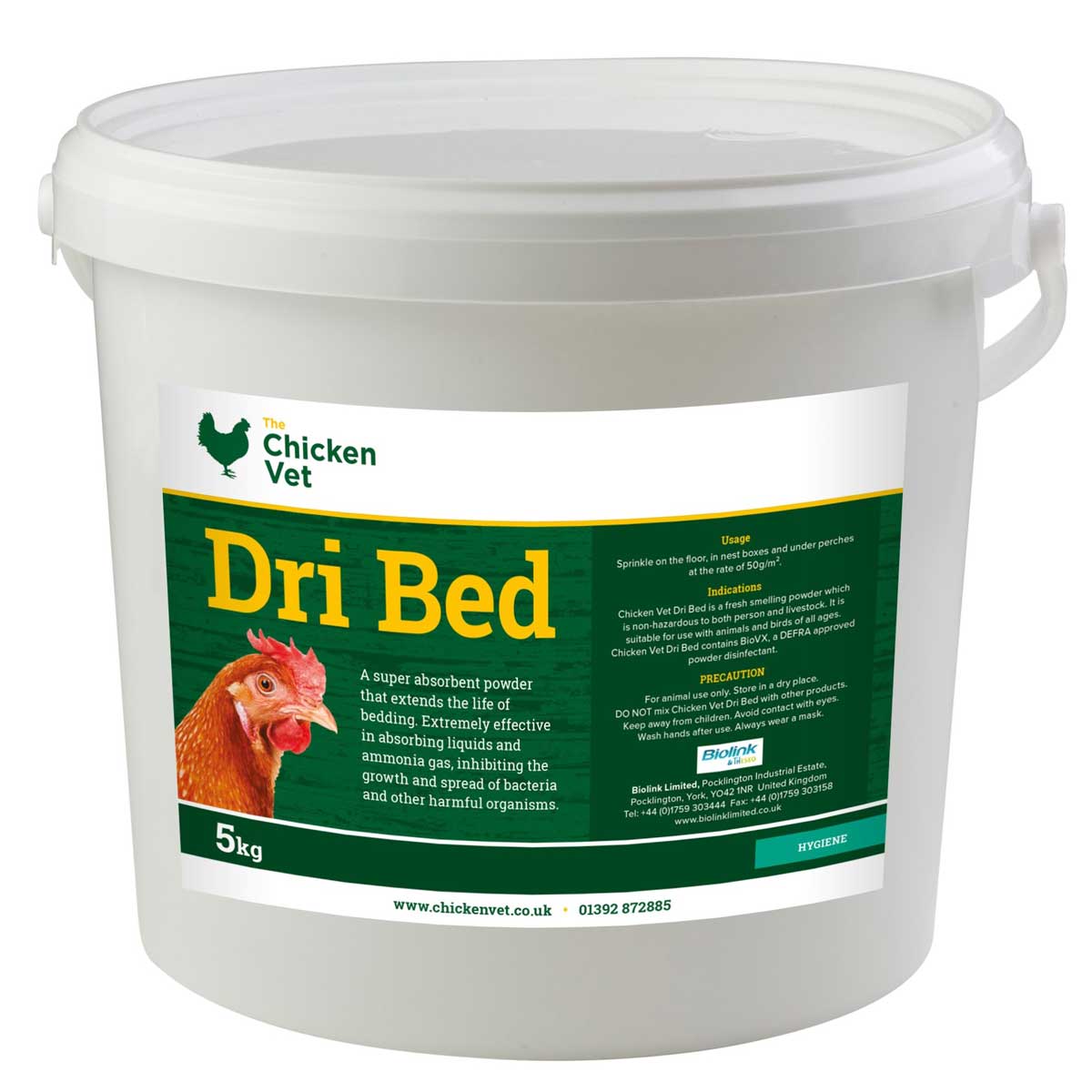 Product Code: CVDRI1
$25.00
9 in stock
Chicken Vet Dri Bed 5Kg  is an absorbent, deodorising powder with enhanced disinfectant properties.  Chicken Vet Dri-Bed is one of the most absorbent powders on the market as well as being kind to livestock whilst killing bacteria.   The powder is ideal for use in hen housing and is suitable for use with ex-bats. Chicken Vet Dri-Bed has a unique odour control formulation which eliminates strong ammonia smells. Chicken Vet Dri...
Click here to read the full description
Click here to see more Coop Disinfectant products.