Sunnyfields Poultry Housing Dust Bath Shelter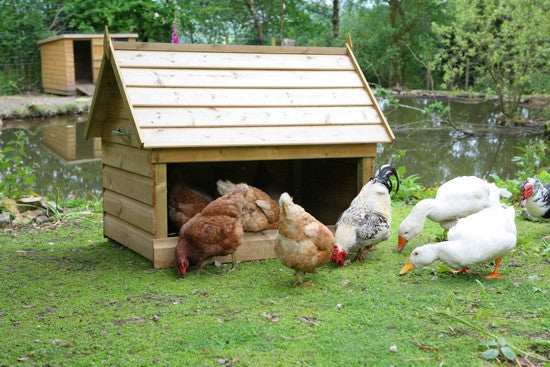 Product Code: SFFSHEL
$308.00
In stock
Price includes delivery!* Chickens need to dust bath regularly to remove mites. This can be impossible if they are kept on grass or during wet weather. Sunnyfields have designed this Dust Bath Shelter so your chickens can dust bath all year round.  Just fill up to the front panel with soil, peat or compost.  It comes complete with ground sheet to keep contents dry. 'We have designed the Dust Bath Shelter so...
Click here to read the full description
Click here to see more Housing, Shelters & Door Openers products.