Eton Clic Leg Rings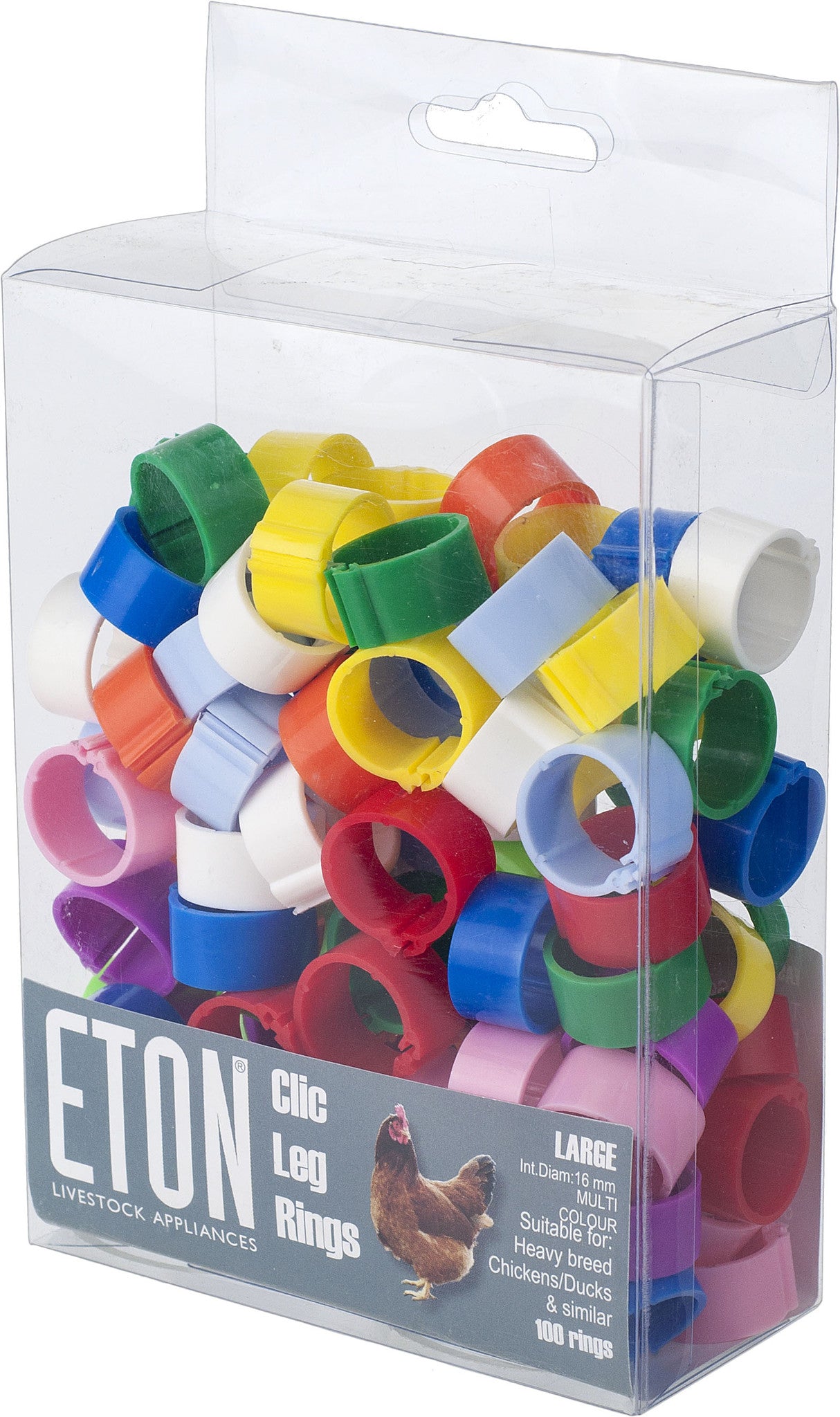 Product Code: 910003
$11.00
6 in stock
Recently adopted some hens but can't tell the difference between Daisy and Poppy? Why not try out Eton's coloured leg rings. Easy to attach and in fun and bright colours, the pack contains 100 rings so you'll have plenty to spare if you decide to grow your flock!

These rings are 16mm in diameter, the perfect size for our ex-caged hens. They are easily unattached if your hen needs a fresh ring.
Click here to see more Scoops, Buckets & More products.