Sunnyfields Poultry Housing Feed/Rain Shelter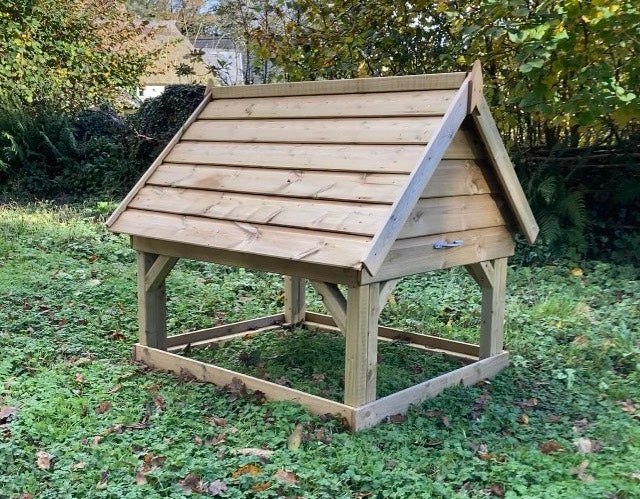 Product Code: FEE2MG4H25
$334.00
In stock
Price includes delivery!* This multi purpose shelter is designed to provide protection for your birds from rain or it can also be used as a feeding station by placing any food tray inside. The handles on the side of the shelter make it easy for you to lift and move the shelter if needed. Made by a local Devon company using quality timber. Your hens will spend hours here enjoying their...
Click here to read the full description
Click here to see more Housing, Shelters & Door Openers products.