Feldy Chicken Grazer Balls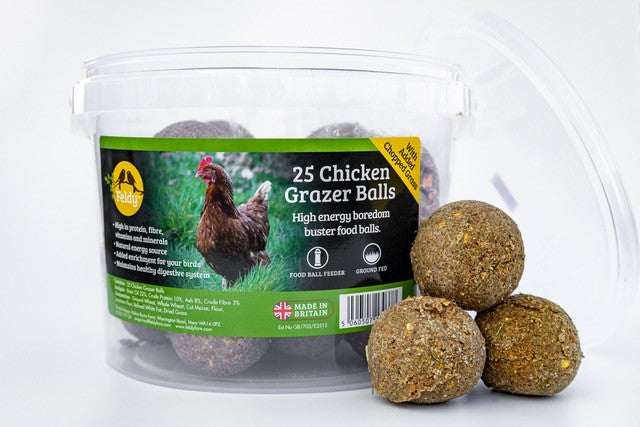 Product Code: FELDYGRAZBAL
$20.00
Out of stock
A new delicious pecker treat ball to add to the Feldy range! The 'Grazer Ball' is made from the same formulation as the Feldy original pecker treat ball but with the addition of chopped grass. Feldy have produced this ball to help aid natural foraging and enrichment for your chickens. Grass has excellent health benefits, being high in Vitamin A, B6 and C plus iron. It is known to help...
Click here to read the full description
Click here to see more Treats products.