Chicken Vet Interkokask Ready To Use Spray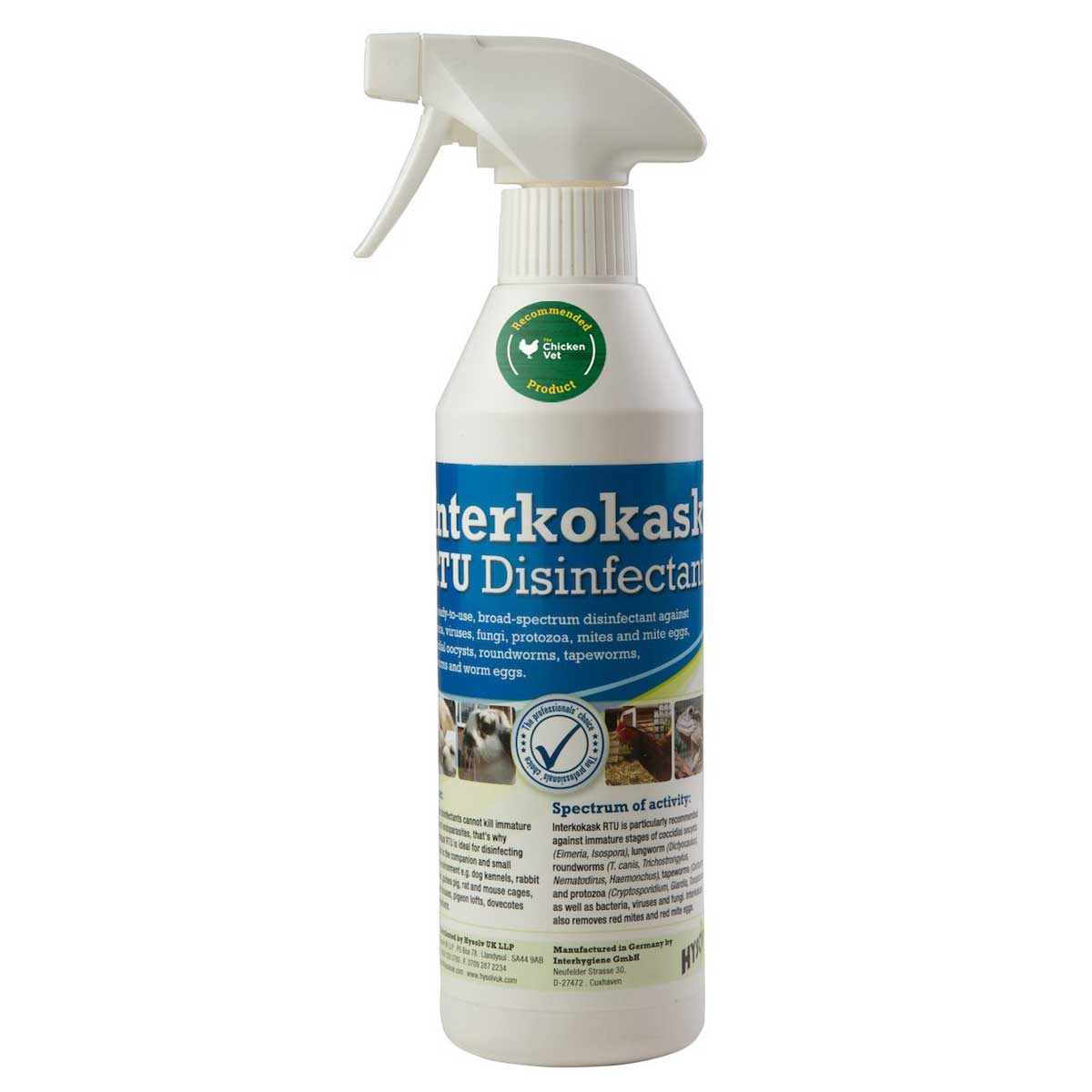 Product Code: CVINT1L
$24.00
Out of stock
Interkokask is a recommended disinfectant against coccidiosis and DEFRA approved and this 500ml RTU is easy to use.
This disinfectant has a broad spectrum of activity that will help your chickens by targeting coccidial infections, bacteria, viruses and fungi, red mite eggs and roundworm eggs making it very useful as a total cleaning product.
Note: We advise wearing protective clothing when using this product.
Click here to see more Coop Disinfectant products.