Nettex Total Mite Kill Ready to Use Spray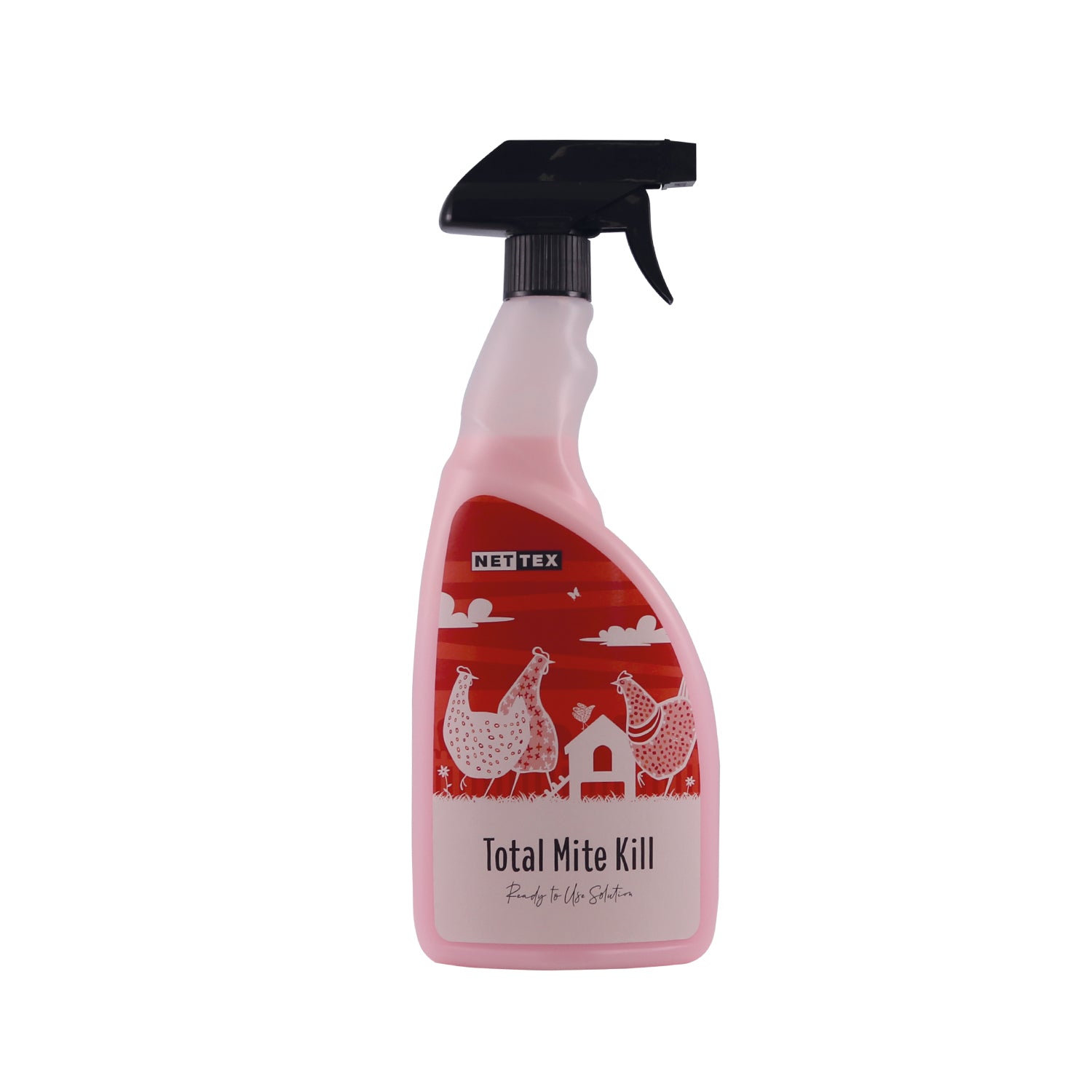 Product Code: 4357
$19.00
17 in stock
Nettex Total Mite Kill Ready To Use Solution is a highly effective insecticide and disinfectant cleaner for poultry housing.

• Kills mites, lice and other crawling insects.
• Formulated with an oily base, which penetrates deep into cracks and crevices of housing.
• Ready to use formulation.
750ml
*A donation of £10,000 will be made to the British Hen Welfare Trust (charity no.1147356) in connection with 2023/24 Nettex sales.
Click here to see more Worms, Mites & Lice products.