Nature's Grub Fresh Nest Herbs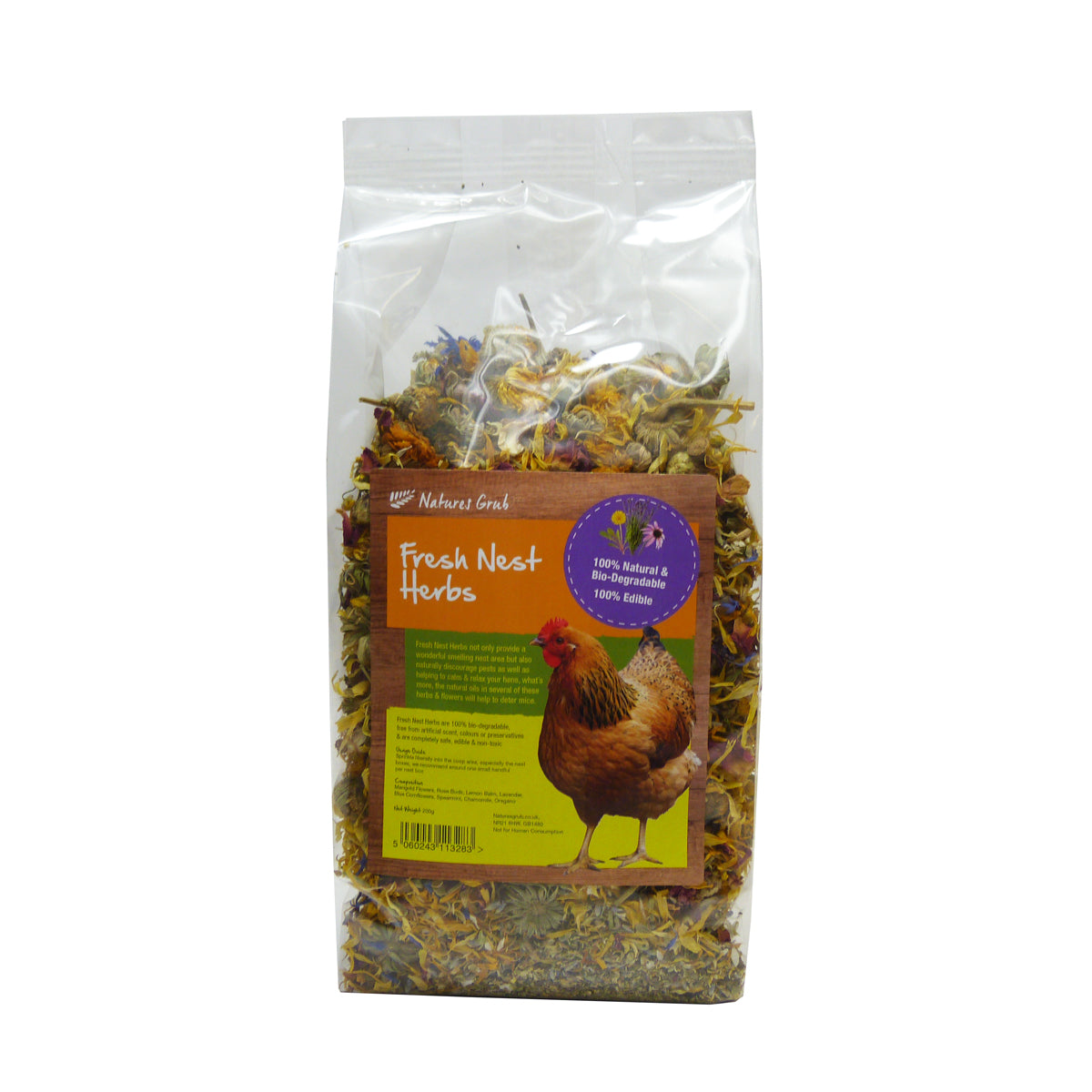 Product Code: FNH
$8.00
17 in stock
Fresh Nest Herbs not only provide a wonderful smelling nest area but also help to calm and relax your hens. What's more, the natural oils in several of these herbs and flowers will help to deter mice. Fresh Nest Herbs are 100% bio-degradable, free from artificial scent, colours or preservatives and are completely safe, edible and non-toxic. CompositionMarigold Flowers, Rose Buds, Lemon Balm, Lavender, Blue Cornflowers, Spearmint, Chamomile, Oregano. Usage...
Click here to read the full description
Click here to see more Treats products.